Restorative Radio


An Appalshop/WMMT initiative
Restorative Radio is a community media project addressing mass incarceration in Central Appalachia and beyond and supporting communication and healing for individuals, families, communities, and a nation profoundly affected by prison growth and incarceration.
Restorative Radio uses video, radio, media training tools and the web to help families stay connected to their loved ones incarcerated far from home, as well as community organizations and policy advocates working on this issue.
Here in Central Appalachia, at least eight prisons are now located within a 100-mile radius of our radio station—the product of aggressive state and federal initiatives to build prisons to offset a failing coal mining economy. So we created Calls from Home, a now nationally-recognized radio program which, for more than a decade, has sent messages and songs out over the radio from family members to their loved ones incarcerated in the mountains of Central Appalachia.
Are you looking for Restorative Radio the film?
Directed by former Calls from Home DJ "Sly Rye" Sylvia Ryerson, Restorative Radio tells an intimate story about rural prison expansion . Working with and centering the stories of longtime listeners and callers of the Monday night show, the film portrays how public airwaves transcend prison walls and forge solidarities between the urban and rural communities most impacted by the overlapping processes of incarceration, extraction, toxicity and abandonment.
Calls from Home broadcasts messages from friends and family members of those incarcerated in our region's prison system. We record calls and shoutouts every Monday night during Hip Hop from the Hilltop between 7-9 pm ET, and then broadcast the messages that same night from 9-10 pm.
Among many regional jails and detention centers, WMMT's local radio signal reaches: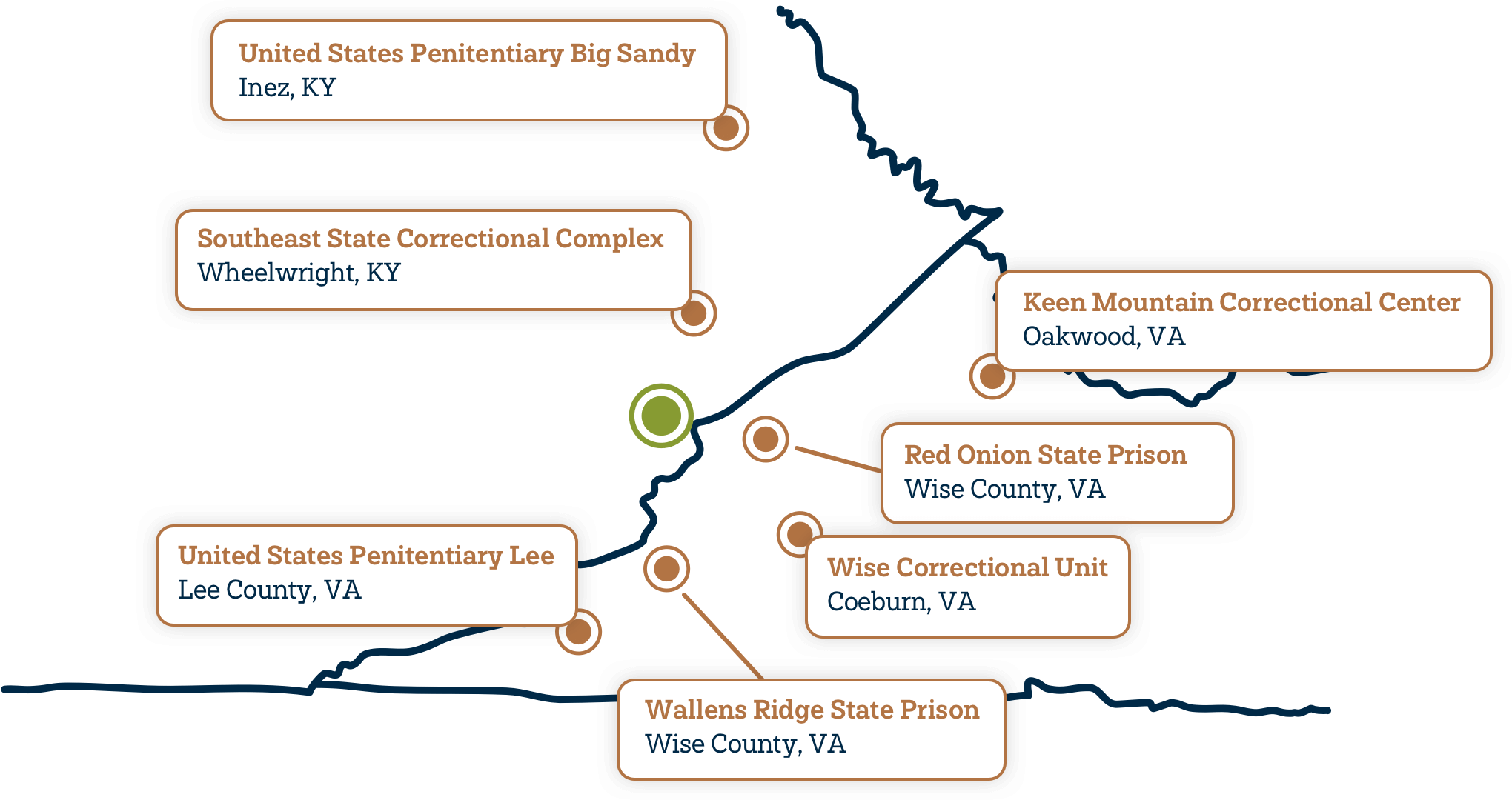 If you would like to leave a message for the show, please call our toll free number
Mondays between 7PM and 9PM Eastern Time
We request that all callers try to keep their messages to under five minutes. If you have any questions or would like more information about the show, you can write to WMMT at [email protected], or call WMMT at 606-633-0108.
The following media outlets have all featured pieces on our Calls From Home broadcast.
Click one to learn more.
Audio Postcards share the sounds, voices and music of home with those incarcerated far away. This project was inspired by WMMT's weekly program, Calls from Home, where people call in from across the country to send shout outs to those behind bars, reaching seven prisons within the WMMT broadcast area.
Producer Sylvia Ryerson worked with family members of those incarcerated in two supermax prisons in far southwest Virginia to create long-form radio pieces to send out to their loved ones in prison over the airwaves. These are Audio Postcards.
"Calls From Home has become [William's] 'eyes' for seeing into our lives on the outside. Sound has become his sight and escape from daily prison life…I believe audio postcards will bring life to those who are incarcerated."
— Michelle Hudson
This project imagines communication that transcends prison walls, creating a pathway towards healing for individuals, families, communities and a nation profoundly affected by mass incarceration. Rather than documenting the barriers to staying connected, each audio postcard enacts meaningful communication in spite of and in response to such barriers, in a collaborative process.
Click an envelope to learn more.