letcher county Pick & Bow
Our after-school Appalachian music program, Letcher County Pick and Bow, puts banjos, fiddles, guitars and mandolins in the hands of many students every year. Letcher County Pick & Bow is a partnership primarily with Cowan Community Center and Hemphill Community Center, with hopes for expansion in the future. This program is free and part of Appalshop's broader mission to foster pride and connection to Appalachian arts and culture.
Letcher County Pick & Bow SPRING 2023 lessons being the second week of February 2023, with sessions at Cowan Community Center on Tuesdays and Hemphill Community Center on Wednesdays, both 3:30-5:30. We will also offer virtual lessons for those who request them.
Classes are open to students and youth from 4th-12th grade free of cost. If you need an instrument, we have loaner instruments! Sessions last for the school semester and classes meet once a week for one hour. You can register for Spring 2023 lessons HERE.
We offer classes at various levels in:
Guitar
Banjo
Fiddle
Dulcimer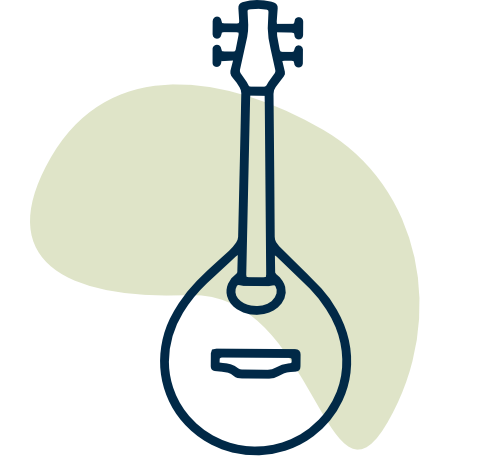 Mandolin
Bass
Ensemble
SPRING 2023 ENROLLMENT IS NOW OPEN!
Contact [email protected] with questions or fill out the form linked below.
Enrollment & Session Dates
SPRING REGISTRATION OPENS
Appalshop's Seedtime on the Cumberland
Whitesburg, KY
Performance Opportunities
Seedtime on the Cumberland Festival of Traditional Mountain Arts
Whitesburg, KY
Hemp Hill Community Center
Hemp Hill, KY
Cowan Creek Community Center
Cowan Creek, KY